Process for gathering metadata
For carrying out this semi-automatic processes we have defined the following steps:
The contributors provide metadata by an on-line form for ontologies and for datasets.
There is also an option for contributors to provide minimal information for ontologies and dataset by means of filling in a short on-line forms (for ontologies and for datasets.). In this case, the metadata curators will be in charge of filling in the long forms.
The metadata is received by the curators, that is, the catalogue maintainers, who check, verify and complete such data if needed
The curated data is transformed into RDF
Finally a HTML representation of the information is generated
Please note that there is a manual component in the process, therefore the on-line catalogue will not be updated immediately after the submission.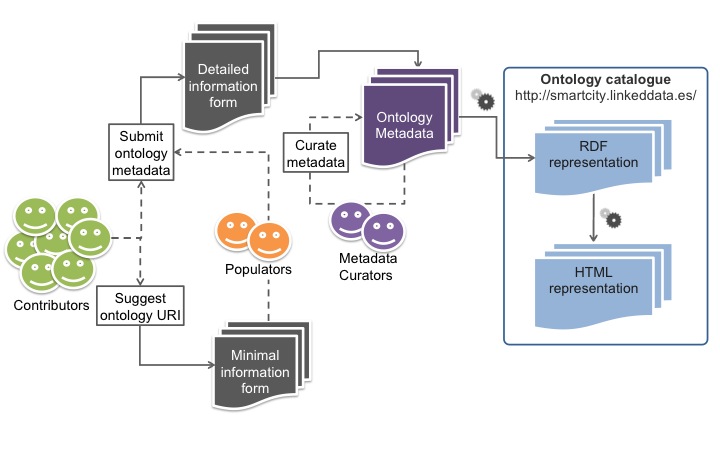 ---